BONUS LIVING SPACE
Engineered trusses can improve space efficiency by creating bonus living space in the gable roof style courtesy of attic and dormer trusses.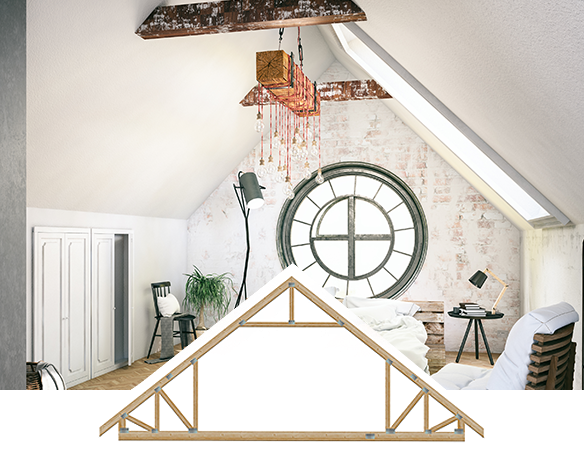 Attic Room​
The attic truss is popular over garages or anywhere people want to increase living or storage space without adding another floor to their structure.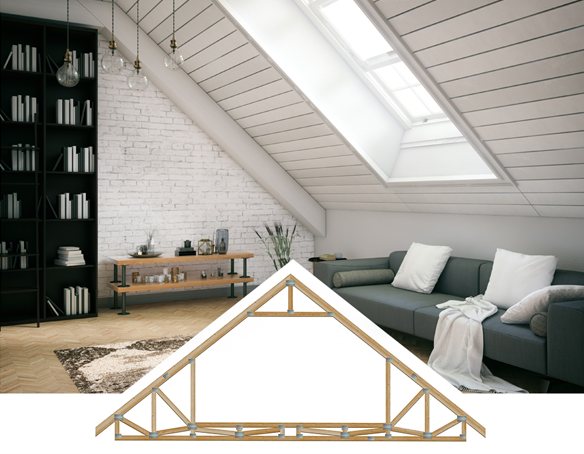 Attic Room - Web Floor​
The addition of a web floor in the attic truss increases structural strength allowing longer spans and larger interior room space.
Attic Storage​
Used for basic attic storage and not to be used for extra living space.
Create Extra Living Space
Engineered roof trusses can be designed to provide extra room for storage or bonus living space such as: an extra bedroom, loft, office and more.